¡De Panzazo! (2012)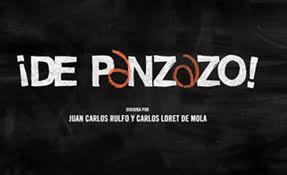 Directors: Carlos Loret de Mola y Juan Carlos Rulfo
http://youtu.be/8qN9DQyndFg
"De Panzazo" presents a scathing review of the educational system in Mexico. Perhaps comparable to the popular U.S. documentary, "Waiting for Superman," the film calls for significant reforms to Mexico's schools.
Speaking in support of the film, President of Mexicanos Primero Claudio X. González said, "I don't believe in the good intentions of politicians; politicians end up doing what they are pressured to do. That is why we in the society have to pressure them in order to change things."
He went on, "We have to level the table (in negotiations between the Secretary of Education and the teachers union) and we have to sit society at the table where only the union has been seated…"
Read a review from Educación y Cultura.