Best Mexican documentary and animation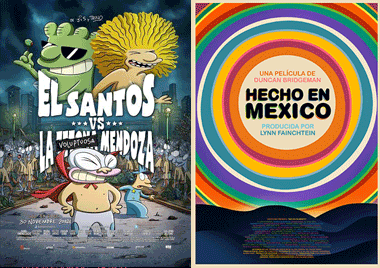 We are proud to announce that "El Santos vs la Tetona Mendoza" won best Mexican animation according to CANACINE. The film adaptation of the famous comic strip Jis and Trino was produced by Paco Arriagada and Lynn Fainchtein. "Made in Mexico" was awarded best Mexican documentary (now available on iTunes). Produced by Lynn Fainchtein, Made in Mexico, is documentary on some of contemporary Mexico's most iconic artists and performers.
Congratulations to all the winners!